Farming Services
Hay for SALE for horse, dairy, and construction uses
Badger Farms, LLC grows Reed Canary Grass-Marsh Hay for horse, dairy, and construction industries, producing 60,000 small square bales and 2,000 round bales each year.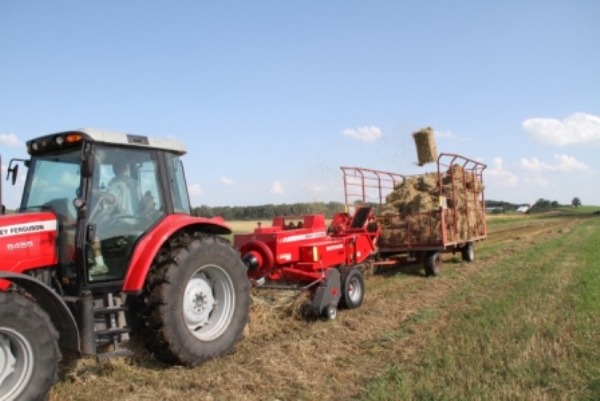 Our dairy and horse hay has a Relative Feed Value (RFV) of 115-120.
Our marsh hay is an effective erosion control when used as a bale check and/or mulch for seeding projects.
Our 5′ round bales can have either twine or net wrap, and can be roto-cut during baling for optimum feeding characteristics.
Also, we provide custom bailing and custom harvesting for our clients—keeping your farming experience personal.